Pamphlets of Doom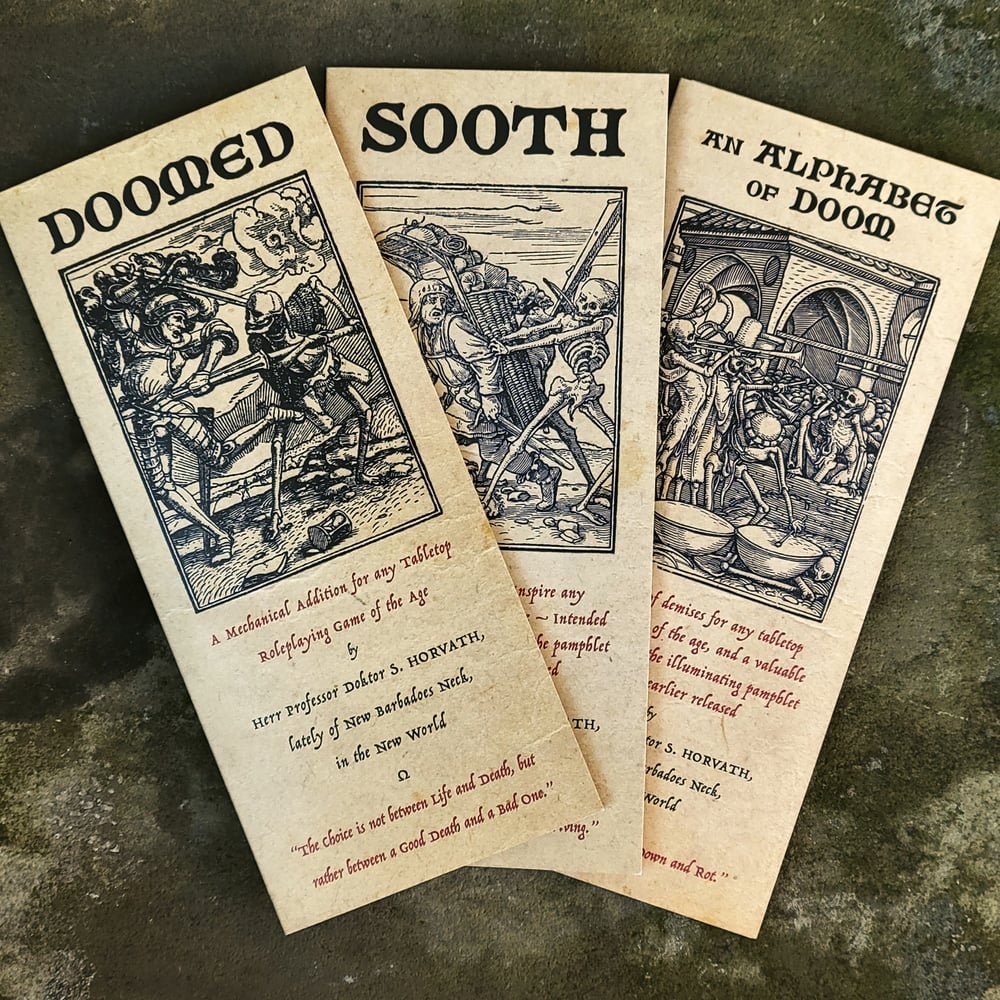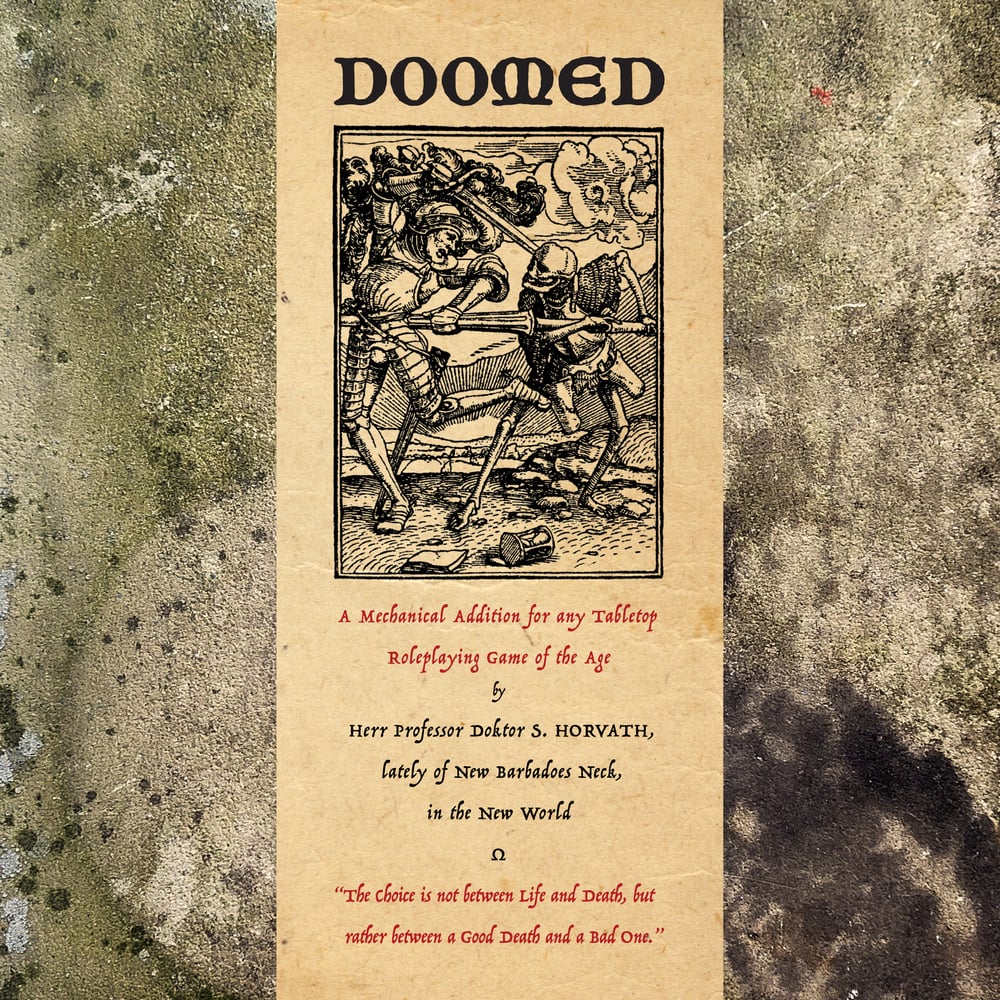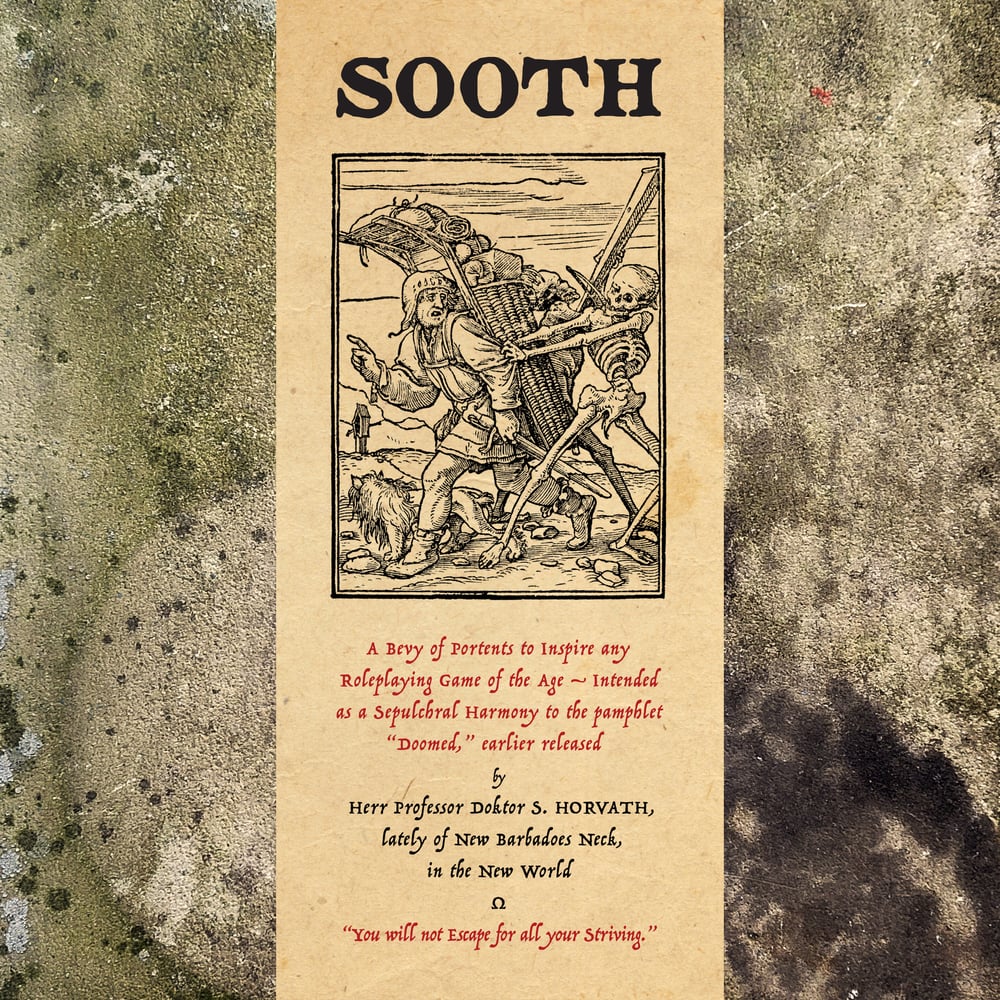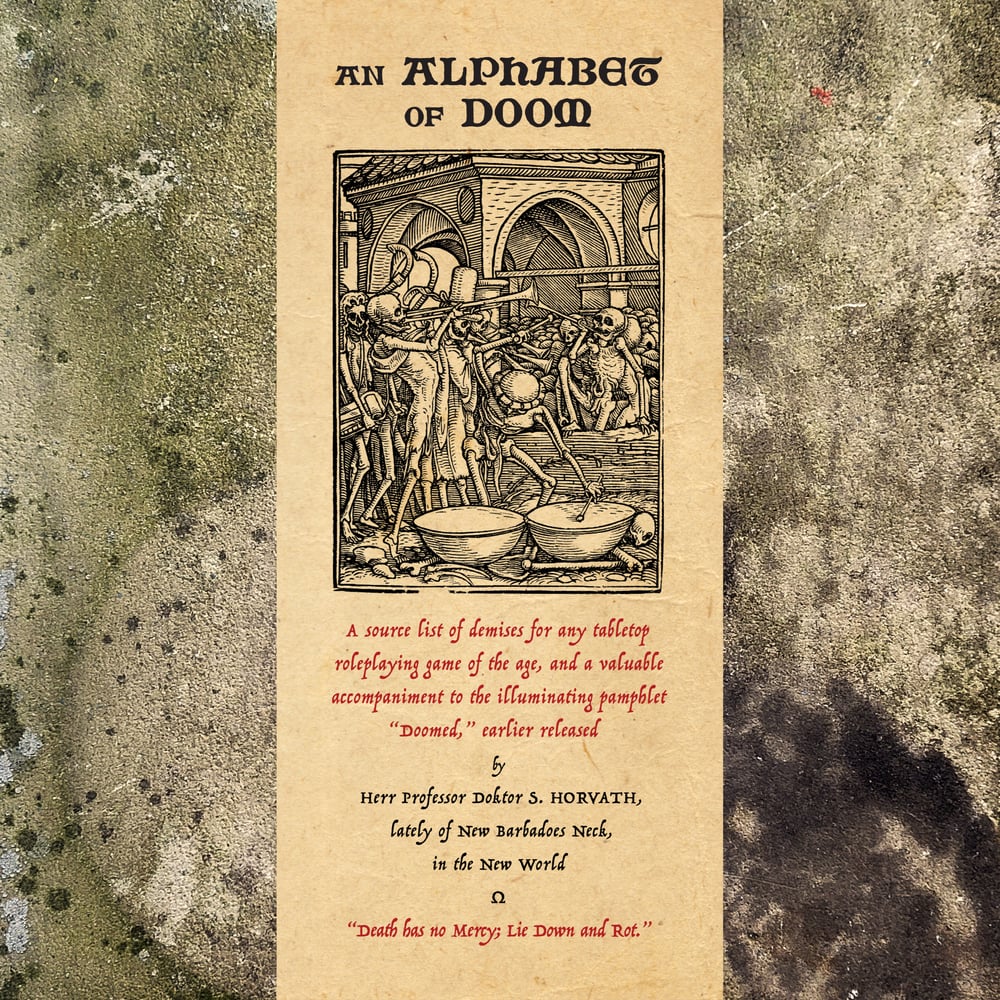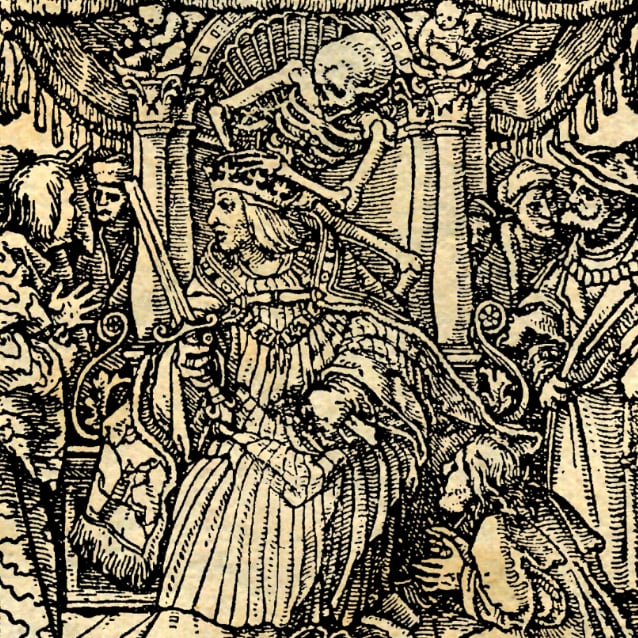 Foretell the grisly fate of your tabletop roleplaying game characters with this trilogy of grim pamphlets!
"Doomed" provides a mechanical framework for delivering prophecies of doom and making them feel weighty in play when the bell tolls.
"Sooth" is a collection of prophesies from myth, folklore and literature accompanied by random tables for inspiring your own portents.
"An Alphabet of Doom" is a collection of death words assembled to aid the GM in concocting a variety of unexpected endings for character careers.
Illustrated with a selection of woodblock prints drawn from Hans Holbein's Der Totentanz (completed in 1525).
US shipping only. International shipping via Exalted Funeral coming soon! PDFs free with pamphlet purchase.